| | | | | |
| --- | --- | --- | --- | --- |
| Wyatt Spencer and Steffy Forrester |   | Gallery |   |   |
Statt

Wyatt and Steffy!

Type:

Divorced

Competition:

Couple:

Antagonists:

Duration:

2015, 2016-2017
Wyatt Spencer and Steffy Forrester
are fictional characters and a couple from CBS's daytime soap opera,
The Bold and the Beautiful
. Wyatt is the son of publishing magnate,
Bill Spencer
, and jewelry designer,
Quinn Fuller
. Steffy Forrester is the daughter of supercouple, designer
Ridge Forrester
and doctor
Taylor Hayes
.
Wyatt is portrayed by Darin Brooks and Steffy is portrayed by Jacqueline MacInnes Wood. They are commonly referred to by the couple name "Statt".
Storylines
Edit
Steffy returned to Los Angeles to take over Forrester Creations combining the shares of her, Ridge Forrester, and Bill Spencer's in the hands of Liam Spencer. Those three successfully overthrew CEO Rick Forrester and President Eric Forrester. Wyatt was upset that he did the work to get the secret out of Nicole Avant yet Bill always hands everything to Liam. Ivy Forrester admit to Wyatt she is feeling uneasy about Steffy but secure in her relationship with Liam. Wyatt admit any man would fall for Steffy because she's incredibly intelligent and beautiful. Ivy encouraged Wyatt to ask Steffy out which Liam claimed he's comfortable with.
Wyatt was friendly with Steffy that they're both trying to get over similar situations. Wyatt started flirting with Steffy stating she's beautiful and intelligent and she should give him a chance. Wyatt kissed Steffy. Wyatt insisted he doesn't play second to his brother.
Quinn Fuller returns to the company after the takeover. Wyatt states maybe marriage did change her. Quinn questions his love life and mentions Hope and Maya's little sister went south. Wyatt explained Nicole was fun but there might be a new woman in his life. Quinn was asking questions. Wyatt turned Steffy's picture around on Ridge's desk. Quinn was shocked but then stated "She's so hot!" Wyatt explained he told her to give them a chance, right after he kissed her. Wyatt also explained Steffy's struggling to get over Liam as well. 
Steffy stopped over at Liam's and explained that there might be another man in her life. Liam was bothered by this and asked who and Steffy stated he works at Forrester and has his last name. Liam was upset that out of all people it was Wyatt. steffy stated that Wyatt kissed her and she just enjoyed it. Steffy stated there's only one person she wants to kiss, if he still wants her. Liam admit he has been feeling those feelings about Steffy again. Ivy walked in eavesdropping hearing Liam Liam tell Steffy he'll help Ivy understand over dinner tonight. Ivy was heartbroken and ran out crying. Quinn convinced Ivy to ask Liam to marry her so she won't be deported. Liam told Ivy he wants to help her understand something but Ivy stated she already knows. Liam wants Steffy back and Ivy mentioned she's being deported
When Quinn is surprised finding deportation papers on Ivy's desk, Ivy explains her father filled out some of the paperwork wrong and she doesn't have dual citizenship and she'll have to be deported back to Australia and be lucky if she could be accepted back into the country in months or years. Quinn decided to be her friend for a change and convinced her to marry Liam. Quinn rushed Carter Walton over there to marry them. Liam decided to marry Ivy for legal matters but they agreed to stay dating because they're not ready to be married. However, when Steffy found out about the marriage, she was furious because she felt that Liam had created a situation where they could never be together. Steffy said she'd done with Liam because she won't share him with another woman again, especially not his wife! Steffy was enraged and rushed to the Forrester rooftop lounge where Wyatt comforted her and kissed her with Quinn seeing.
​Agent McCaffrey returned to Ivy to inform her that he had made a mistake. Ivy did indeed have dual citizenship, married to Liam or not. Ivy felt insecure about telling Liam because of his feelings for Steffy. Quinn tried to convince her not to since Liam married her because he loves her. Ivy claimed it's not the same kind of love he has for Steffy and Ivy told Liam. Liam admit to Ivy that he wants an annulment. Liam resumed his relationship with Steffy. Ivy's best friend and cousin, Aly Forrester, confronted Steffy about stealing Liam from Ivy and flaunting her sexuality. Wyatt, Liam, Steffy, and Ivy attended the 4th of July party at the Forrester Mansion where Steffy was modeling in swimwear. Aly called Steffy out in flaunting her sexuality in puiblic. Steffy stated people wear bathing suits and it's in her own home. Everybody knew Aly had conspicuous issues and she needed proper treatment. At a Forrester meeting, Ridge discontinues Hope For The Future and proposes a new line called California Freedom, which specializes in lingerie and swimwear. Ridge volunteered Steffy as the lead model. Akly became very hostile, stating Forrester is losing the morals and traditions her grandparents instilled in the company. She criticized Steffy and Maya for exploiting their sexualities. Steffy suggested maybe she should go back to Paris and Ridge told Aly she knows what she has to do if she wants to keep working here.
Wyatt, Ivy, Steffy, and Liam attend the California Freedom fashion show at Forrester Creations which is a huge success. Aly watches in disgust and declines to Steffy's offer of a drink, which Steffy forgot she's underage. After the fashion show, Wyatt leaves to attend a party at the Forrester Mansion afterwards. Aly slashes the tires of Steffy's car and lurks behind the bushes.
At the after party, Ivy goes up to Aly's room to find her and is shocked to find the collage on Steffy and Maya pictures crossed out and scribbled on. Ivy shows Wyatt and Liam who are worried. Steffy gets in her car to go to the Forrester after party as Aly drives behind her and follows after. Steffy's car hits a flat and she can't believe it. Steffy gets out and gets her tire iron from her trunk and starts cranking at the tire. Aly is watching with her car parked behind her. Aly keeps hearing Darla's voice and has flashbacks of the accident. Aly pulls forward and drives close up to Steffy and Steffy yells in fear. Aly stops the car right in front of her. Steffy is scared and yells at her. Steffy pulls Aly out of her car and the two argue. Steffy realizes Aly was the one who popped her tire. Liam calls Steffy but her phone's in the car. Aly takes the tire iron and swings at Steffy who dodges the swings and tries to placate Aly. Steffy grabbed the tire iron from Aly. Steffy and Aly both fell to the ground. Aly picked up a rock and threatened to kill Steffy. Ivy was pulling up in her car and was shocked to see Aly and Steffy. Steffy hit Aly with the tire iron and she fell and hit her head on a rock, making her unconscious. Steffy threw the tire iron away. Steffy cried of sorrow and Ivy came out of her car and cried and Steffy explains what happened and that Aly attacked her. The paramedics came and tried to revive Aly and presumed her dead when she had no pulse. Steffy told the police that Aly slipped and fell on a rock.
Steffy staggers into the Forrester Mansion and informs Liam about what happened with Aly. Thorne overhears towards the end of the conversation and asks where his daughter is, Steffy claims "she's gone", and Thorne leaves to search for Aly. Steffy feels guilty the day of Aly's funeral but Liam comforts her and the two show up at the funeral which her brother, Thomas, returns to L.A. for, but he couldn't get in contact with Steffy yet. After the members left, Ivy confronts Steffy about what really happened that night. Ivy believes Aly didn't just slip and fall and die. Steffy was upset for getting accused of something and explains she doesn't need to explain herself to anyone. Liam had a minute with Ivy and broke up with her at Aly's funeral which greatly upset her while Wyatt had a second with Steffy to guess that Liam's dropping the bomb on Ivy right now. Ivy had the video recording of Steffy hitting Aly with a tire iron but Wyatt convinced Ivy to keep it a secret. Ivy was still shaken up by this and Wyatt kissed her to distract her from her distress by Aly's death and Liam dropping her for Steffy. Liam continues to assure Steffy she has nothing to feel guilty about and that it's not her fault. Steffy and Liam slept in Liam's bed although Steffy still carries the guilt.
Thomas reunites with Steffy to comfort her. Steffy explains the details of what happened the night Aly died. Steffy admits to only Thomas that she remembers hitting Aly with a tire iron and that Aly didn't slip and fall. Steffy feels extremely guilty and Thomas assures her it's not her fault. Steffy thinks about telling the police but Thomas insists she keeps it a secret since she's not guilty and if she changes her story, she'll get arrested. Steffy admits to Thomas that Ivy witnessed the accident and she's been acting weird ever since. Thomas insists on confronting Ivy. 
Thomas confronts Ivy and tells her to stay away from Steffy and that it's not her fault. Ivy shows Thomas the video on her phone of Steffy hitting Aly with a tire iron.  Steffy becomes very nervous about Ivy and confides that in Thomas. Thomas confronts Ivy a second time and explains he didn't tell Steffy about the video because he didn't want to scare her. But Thomas demands Ivy to delete the video. Ivy blackmails Thomas into making her the new face of Forrester Creations to keep her silence or Steffy will go to prison. At the conference, Ridge was leaning on choosing Steffy when Ivy stated she'd like to give it a shot. Steffy and Ridge were initially concerned but Wyatt backed her up and Thomas spoke up and agreed that Ivy would be better because people are still talking about the incident with Aly. Steffy is angry with Thomas and he informed her about the blackmail and the video.
Steffy has a meeting with Wyatt, expecting a promotion. Steffy informs him she knows about the video. Steffi is not happy that Wyatt is taking her side and states she thought they were friends which Wyatt states he thought that too. Wyatt defends Ivy because Steffy took her man and her best friend. Wyatt is also a bit upset that Steffy and him didn't get to have their "Summer of Fun" and that she chose Liam over him. Steffy keeps trying to convince Wyatt to delete the video and he complies with her. When Ivy goes to take a bath that Wyatt convinced her too, Wyatt takes her phone and tries to delete the video, when Ivy comes back out angry. Ivy made love to Wyatt so he wouldn't delete the video.
Steffy informs Liam that Ivy is blackmailing Steffy and Thomas to become the new Face of Forrester with a video that makes it look like Steffy murdered Aly. Steffy adds in that she asked Wyatt to delete the video which he has to. Liam enters Wyatt's beach house to fiind Ivy and Wyatt on the couch. Liam states he wants the best for them. Liam demands to see the video. Ivy hands Liam over the phone. Ivy keeps labeling Steffy as a murderer but Liam explains there was a rock and she can't see it in that angle. Liam states that they are blackmailing Steffy which is illegal.
Ivy gives Quinn attitude about the jewelry designs and storms out the door. Ridge calls a meeting and chose Steffy to be the new Face of Forrester. Ivy is visibly upset and Steffy asks for a few minutes alone with Ivy. Steffy informs her she knows about the video. Steffy explains to Ivy that she is using blackmail which is illegal. Ivy claims she's tryint to prove justice for Aly. Steffy explains that Ivy is using Aly's death to advance herself and Aly wouldn't have wanted her to act like this. Ivy claims there is no rock in the video and calls Steffy a murderer. Ivy claims she owns Steffy. Steffy grants Ivy the poition as the Face of Forrester. Steffy informs Liam about Ivy's blackmail. Liam is very unhappy and confronts Ivy. Liam brings up that he saved her from the Seine and more recently married her to stay in the country. ivy states he didn't love her which he admits he did but Ivy chimes in not the same way he loves Steffy. Liam tries to wake Ivy up and admits that Ivy is becoming colder and darker and the Ivy he knew wouldn't resort to blackmail. Ivy claims the Ivy he knew is tired of getting stepped on and she's gone. Ivy returns stating she's the new Face of Forrester making Quinn wonder. Quinn states the obvious choice would be Steffy because she's hot and has experience. Ivy asked what's wrong with her look and Quinn didn't care for them. Quinn still questioned why Ivy was given the position but Wyatt hinted she has something up her sleeve.
During the Forrester meeting, Ridge decides to hand the Face of Forrester position to Steffy but Steffy declines and allows Ivy to have it. Steffy is angry at Wyatt for not having the video deleted. Steffy arrives at Wyatt's beach house while Ivy is out and about to make sure the video deletion is completed. Steffy encourages Wyatt to delete the video but just as he's about the press the button, Ivy enters the beach house, angry at the situation. Wyatt is tired of the fighting and wants them to bury the hatchet. Steffy and Ivy apologize to each other. Ivy deletes the video. Steffy informs Liam they buried the hatchet and Liam is happy about that.
Steffy decides to fire Ivy from Forrester Creations because she can't work with people she can't trust. Ivy is shocked and Wyatt is unhappy but Liam stands by Steffy. Ivy refuses to leave the building and Steffy arranges security to escort Ivy out. Wyatt feels empathy for Ivy and proposes to his mother his new plan. Wyatt thought Bill could establish a fashion house under Spencer Publications. Wyatt and Ivy invite Bill and Katie over to propose the idea. Katie agrees it's a good idea but Bill is against it because Spencer Publications is a publishing company. Ivy returns to Forrester and begs Steffy for her job back. Steffy grants her the position and came up with an idea. Ivy promises she'd do anything Steffy says. Steffy proposes Ivy to be the lead model for the lingerie line. Ivy is hesitant but Steffy encourages her to go for it. Ivy models for Wyatt at the beach house but feels insecure about strutting in front of millions of viewers. Wyatt encourages her to embrace this position. At the photo shoot for Ivy's lingerie line, Liam stops the shoot. Liam states that it's wrong of Steffy to make Ivy do this and that Ivy and Steffy have both made mistakes. Ivy and Steffy genuinely made up with each other.
At a Halloween party, Thomas pushes Ivy out of the way of a crashing spotlight from the ceiling. Ivy feels grateful towards Thomas who shows interest in her. In an office room, Thomas begins complimenting Ivy on her beauty. Ivy is at discomfort at first but admits Thomas is handsome and allows him to kiss her twice. Ivy stops him and tells him it can never happen again. Steffy admits to Wyatt that he's a good guy and she is genuinely happy for him and Ivy. Steffy questions Thomas's relationship with Ivy. Thomas admits to Steffy that he kissed her twice. Steffy is shocked but Thomas claims to really like Ivy. Thomas makes a bet with Steffy that he could get Ivy for himself. Steffy believes Ivy is committed to Wyatt. Liam proposes to Steffy which she gladly accepts. When Wyatt and Quinn travel on a business trip to San Francisco for the weekend, Ivy decides to stay the night at the Forrester Mansion. As a thunderstorm rolls in and Ivy if left alone with Thomas. Thomas flirts with her and follows Ivy up to her room and continues. Ivy allows Thomas to make out with her in bed. Ivy feels complete guilt over what happened and is unable to tell Wyatt when he returns home the next morning, fearing she would lose him. However, Steffy overhears Thomas and Ivy talking about what happened that night. After telling Liam about what she had heard, Liam demands that Steffy stay out of it and not say anything, but after seeing her later that day, Steffy reveals to Ivy that she knows everything that happened and gives Ivy an ultimatum: either Ivy tells Wyatt what happened or Steffy will. Ivy agrees to tell Wyatt right away, but instead agrees to tell him later that evening when they're alone. 
Once again, Steffy is unable to keep her mouth shut and tells Wyatt about Ivy's infidelity. Wyatt is crushed and hurt and later confronts Ivy, but allows her to talk first about it. Wyatt is upset that Ivy made out with Thomas after only being gone for one night and telling everyone, including Thomas, that Ivy is not the kind of person that would be unfaithful. Wyatt leaves, angry and Ivy goes after Steffy. 
Ivy finds Steffy backstage at Forrester while Steffy is watching over an old electric panel that begins shooting out sparks. Ivy and Steffy soon come to war of words and as Steffy tries to walk away, Ivy follows her. The two are standing extremely close to the exposed electric panel and when Steffy tries to retrieve her cell phone that Ivy threw, Steffy pushes Ivy into the panel Ivy is electrocuted. Steffy immediately calls 9-1-1 and begins administering CPR. The paramedics soon arrive and take Ivy to the hospital.
At first, things weren't looking good for Ivy but she eventually makes a full recovery. She and Wyatt make up, but Ivy admits to him that she is now afraid of Steffy. Steffy enters the room thankful she's okay but Ivy warns her to stay away. Steffy asks if Ivy's afraid of her. Lieutenant Baker enters the room with a restraining order for Steffy which makes her upset. The restraining order didn't permit Steffy and Ivy to work in the same building. Since the restraining order was filed against Steffy, she had to pack up her things and work from home. Wyatt explains to Steffy that the restraining order's only temporary.
Liam goes to Wyatt's beach house while Wyatt is at Forrester, to reason with Ivy. Ivy agrees to drop the restraining order under one condition. Ivy claims her near-death experience provoked some feelings she still has for Liam. Liam sticks up for his brother that he's been good to her which Ivy agrees and she claims she's very happy with. But Ivy asks if he ever thinks about what could've happened and Liam says he does. Ivy thinks they should explore their relationship and give each other another chance. Ivy kisses Liam. Steffy is very thankful to Ivy for dropping the restraining order and wants them to move on and become friends. Ivy keeps insisting on Liam that she's in love with him. Wyatt tells Quinn he is going to propose to Ivy which she isn't thrilled about. Quinn eavesdrops on Ivy telling Liam she's still in love with him at Forrester. Steffy and Liam are invited to Wyatt's while he proposes to Ivy in front of them. Quinn barges in and stops the proposal. Quinn calls Ivy out by saying "Tell him you you're really in love with". Wyatt and Steffy are confused while Ivy and Liam don't say a word and stare at each other. Quinn blurts out that Ivy's in love with Liam and Wyatt gets frustrated with his mother. Ivy is speechless and Liam eventually admits Ivy's feelings for him. Wyatt is upset and sends Steffy and Liam away. Wyatt is upset at Ivy and ends things with her for good.
Ivy gets ready to pack up for Australia. Steffy tells Liam she doesn't want Ivy contacting him at all. Liam warns Steffy not to go by Ivy. Steffy follows Ivy up the staircase at the Forrester Mansion. Ivy states she's just packing her things but Steffy warns her to not contact Liam. Steffy and Ivy argue and Ivy tumbles down the stairs. Liam arrives and is angry at Steffy. Liam dials 9-1-1 and Ivy is taken to the hospital. Liam claims he is done with Steffy. Ivy makes a safe recovery at the hospital. Wyatt is happy to see her okay. Steffy tells Liam all he has to do is come home tonight if he still wants to be with her. Liam agrees to take Ivy to the airport. Quinn convinces Wyatt to be at Steffy's to support her.
Liam buys two seats on the plane for Ivy to lay her feet on. Liam boards the plane and sits with her to make sure she's okay. Liam goes into the bathroom and turns on the sink which splashes water everywhere and Liams slips and falls unconscious. The flight takes off while Liam's stuck in the bathroom. Liam is forced to fly to Australia and get a flight back to Los Angeles. Wyatt arrives at Steffy's, expecting Liam. Wyatt tells Steffy he knows it wasn't her fault Ivy fell down the stairs. Steffy is upset about Liam and Wyatt comforts her by telling her she deserves better and that they both do. Wyatt hugs Steffy. Steffy and Wyatt share some wine and Steffy vents to Wyatt about Liam and Wyatt understands and agrees. Steffy calls Liam on her cell phone but he does not pick up. Steffy is upset about Liam and goes to her room in her undergarments. Wyatt tells her he's staying on the ouch. Wyatt enters her room and asks her if she wants to go swimming but didn't realize she was sleeping. Wyatt climbs on her bed and tells her he thinks they're meant to be together. Steffy sys she's in love with his brother. Steffy tells Wyatt he is a good friend and she just needs somebody to hold and cuddle. Wyatt states he can do that as a friend. Steffy and Wyatt cuddle in bed. Liam returns home and sees two bottles of wine. Liam goes to the bedroom and finds Wyatt and Steffy in bed together and sits in the chair and goes unconscious.
Liam wakes up in Bill's office at Spencer Publications the next morning and Steffy and Wyatt never knew about Liam being in the bedroom. Liam goes to his beach house. Steffy is glad he's okay and was worried. Liam is tells her that they can't be together because of what she did. Steffy doesn't know what she did and Liam tells her to pack her things and move out. Liam quits his job at Forrester and packs up his things. Steffy tries to convince him to stay with her and kisses him. Steffy tells Liam that if he wants to be with her, all he has to do is come to the beach house. Liam leaves the building and Quinn follows after him. Quinn badgers Liam to leave Wyatt and Steffy alone and Liam faints. Quinn picks Liam up and puts him in her car and drives him to her cabin in the woods.
Quinn texts Wyatt from the cabin to comfort Steffy. Wyatt arrives at the beach house and comforts Steffy who is losing hope. Wyatt convinces Steffy he knows exactly what she needs to feel better. Wyatt and Steffy leave and go to the beach. Steffy lies in the beach and puts tanning lotion on. A remote controlled helicopter whirls around her head. She looks around and laughs to see Wyatt controlling the helicopter. Steffy runs over to him and they play with the helicopter and throw a football around. They then have fun surfing in the ocean. Once they get out of the ocean, Steffy is ecstatic and tells Wyatt how great he's made her feel. Wyatt and Steffy kiss. Wyatt and Steffy go to Wyatt's beach house where Steffy takes a shower. Steffy notices they use the same orange conditioner. Wyatt states that's Ivy's, he hasn't cleaned her stuff out yet. Steffy states that explains the shower cap. Wyatt states that the flowery shower cap and slippers are his which made Steffy laugh. Wyatt and Steffy share another kiss.
Wyatt takes Steffy to the garage for a great surprise. Steffy spots a boogie board and Wyatt talks about how he got it at fifteen. Wyatt takes a tarp off of a motorcycle he bought for Steffy. Steffy is stunned at first. She explains to Wyatt that she lost her baby on her motorcycle and she hasn't been near one since. Wyatt convinces her that it's time to move on. Steffy agrees to riding the motorcycle but she has to go by herself. Steffy rode her bike through town feeling like herself again. She was very grateful to Wyatt for making her feel this way. Wyatt decides to take Steffy on another adventure back to the beach. Wyatt sets up a picnic for the two of them and they laugh and eat food.
Quinn tells Liam that somebody keeps calling her and bugging her on her cell phone. He asks if she's told him to stop but she claims he won't listen. Liam asks if it would help coming from a man's voice. Quinn agrees and tell Liam to tell them "It's over", "Don't call this number again" and "Get a life", which she records on Liam's phone. Quinn enters Steffy's office at Forrester while Wyatt and Steffy are called for a meeting. Quinn picks up Steffy's phone, her phone, and Liam's phone on the table. She calls Steffy's phone with Liam's and plays the message. Steffy and Wyatt come back in, and Quinn informs Steffy that her phone ringed. Steffy listens to the message and is very upset. Quinn tells Steffy that Wyatt is there for her. Back at Wyatt's beach house, Wyatt comforts Steffy, and they make love for the first time.
Wyatt asks Steffy to move in with him in which she agrees after she had just moved back into the Forrester Mansion. Wyatt proposes to Steffy who is hesitant at first but Wyatt convinces her to say yes. Caroline is ecstatic to hear the news and Ridge gives Wyatt his blessing. Quinn texts Wyatt from Liam's phone convincing him to take over his position at Spencer Publications. Steffy and Wyatt attend the Forrester Mansion when Caroline gives birth to Douglas Forrester upstairs.
Charlie shows Wyatt footage of Liam fainting in Forrester's parking lot and Quinn picking him up and putting him in her car. Wyatt confronts his mother about it and she claims she was driving him to the hospital and while driving, he woke up and adamantly refused to go to the hospital, and she has no idea where he could be.
Wyatt asks Bill to be his best man for the wedding which he agrees. While talking to Bill, Wyatt takes his shirt off to take a shirtless selfie for Steffy because she asked Caroline to be her maid of honor before Wyatt asked Bill to be his best man. Wyatt is disappointed when Quinn shows up to his wedding without "Adam". Quinn states that she thinks that would be inappropriate since the wedding day is about them. On April 1, 2016 Wyatt and Steffy get married in an intimate ceremony at the beach where their romance first blossomed.
Wyatt decides to stop by Quinn's cabin before she left for a vacation with "Adam". Wyatt enters the cabin only to find Quinn and Liam kissing. Wyatt is infuriated and Quinn takes Wyatt outside to argue. Quinn explains what happened and tries to convince Wyatt to keep it a secret to save his marriage. Wyatt busts through the door and realizes Liam has amnesia. Wyatt sets Liam straight while Quinn explains part of the story to Liam. Liam remembers Steffy and recognizes Wyatt as his brother. Liam and Wyatt trap Quinn in a closet in the cabin. Wyatt takes Liam down to the path to the beach and shows him the way to Steffy sitting on the beach. Liam runs up to Steffy and they hug and kiss. Liam explains to Steffy that Quinn kidnapped him and he has amnesia. Liam is thankful to Wyatt but still believes that he and Steffy are engaged. Steffy tells Wyatt she needs time to tell Liam that they're married. Deacon returns to the cabin and frees Quinn from the closet and they leave together. Wyatt and Steffy get matching wedding band tattoos. Liam calls Steffy and tries to woo her over but realizes the tattoo on her finger. Liam is distressed to find out that steffy married another guy and even more upset to find out that it's Wyatt. Liam confronts Wyatt and tries to force him to step aside and let Steffy pick the man she wants while Wyatt tells Liam to respect his marriage and accept reality.
Wyatt asks Liam not to press charges against Quinn, which Liam decides to agree with. Bill calls a Spencer family meeting in his office. Bill tells Liam in front of Steffy, Wyatt, and Katie to respect his brother's marriage and move on, while Katie tries to get liam to understand. Liam reluctantly agrees to respect Wyatt's marriage to Steffy. Liam tells Steffy in private that he will try his best to respect her marriage but he will always have feelings for her.
Liam hears noises in his house one nikght and takes a flashlight to search for an intruder. He sees a man in the dark and hits him over the head with a shovel. Liam calls Wyatt and Wyatt tells Steffy he's going to the police station. At the station, Liam picks out the man who entered his house. Wyatt realizes that the man's Reverend Rydell who married him and Steffy. The reverend greets Wyatt while Liam is confused. Wyatt informs Liam that he is the reverend who married them. Wyatt admits that he found him online. Liam believes he could be a fraudulent reverend and rushes off to his house where Steffy is. Liam tells her that if her marriage isn't real, she's free to be with him. Steffy makes clear that her vows to Wyatt were real and the love they share is real. Liam gives her a seashell to remember him. Meanwhile, Bill and Wyatt have Bill's old friend, Emmy, research files about Rydell. She concludes that Wyatt's marriage to Steffy is valid. Steffy returns home to hear the good news and is happy to hear the marriage is valid. Bill warns Liam to back off Steffy and respect Wyatt's marriage.
Steffy and Wyatt arrives at her beach house where she finds Quinn holding a spatula. Quinn claims she just prepared them some lunch. Steffy snaps at her for what she did to Liam and all of their lives. Wyatt arrives to find them arguing. Steffy declares she doesn't want Quinn to be a part of their lives. Wyatt approves of her wishes and bans Quinn from their house. Quinn leaves their beach house and watches Wyatt and Steffy hug through the window, which Steffy sees.
Wyatt and Liam meet with Bill to discuss business propositions in Bill's office. Liam pitches the idea of taking a portion of Spencer's profits to donate to charities to fix major world issues. Wyatt and Bill both object stating that Spencer Publications is a business and not a charity. Steffy enters the office and she is filled in on the debate. Liam asks if Steffy agrees with him bu she is more or less stuck in the middle. Wyatt states they need money for his future kids with Steffy. Bill and Wyatt don't decide to support Liam's idea. Bill hires a caterer, Marcy, to set up a table of caviar and expensive wine for Wyatt and Steffy which they greatly appreciate. Bill claims they're shining stars in his cloudy life. Wyatt wonders if Bill has any problems which Bill evades answering directly. Marcy states she is a photographer and takes a picture of Steffy eating caviar and is also a model and takes a picture of both of them. Wyatt and Steffy inform Bill how much attention social media attracts. Wyatt persuades Bill and Steffy to market Steffy's face on social media for Spencer Publications, which Steffy agrees to. Liam enters and is filled in but still wants to fund a foundation. Steffy agrees with Liam's idea but Wyatt and Bill still object to it.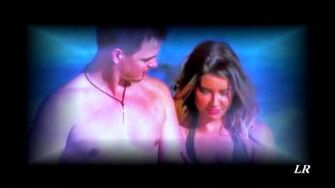 Ad blocker interference detected!
Wikia is a free-to-use site that makes money from advertising. We have a modified experience for viewers using ad blockers

Wikia is not accessible if you've made further modifications. Remove the custom ad blocker rule(s) and the page will load as expected.